Measuring Success
How does a company know when it is doing well?

There are many ways to measure success and many ways to mismeasure success.

We feel that one true measure of success is when our customers recommend us to their friends.

When we get a call from an insulation contractor we have never spoken to before, and that contractor is excited to do business with us because someone they trust recommended us, we know that we were successful in doing our job.



Applegate Client Testimonials
"Applegate has been the best decision our company could have made.

From Rob driving 12 hours to Alabama to deliver product, so that we could start a job on time, Rickey drving down from the Carolina's on short notice to train us on our new spray foam machine, to always having an answer to any question we have. Applegate is the reason our business is growing a lot faster than we could have imagined. We learned so much from all the guys (Rob, Jim, and Brian) when we came to your training center. Also want to thank you Cynthia for all your help getting us everything we needed for our Home and Garden Show, and for anything else we have needed.

We are lucky to have all of you to call on whenever we need anything. We can't thank you enough. Also want to thank you for sending us to your web guys (Ken and Steve), we have not had to do any advertising outside of the website PPC program. We averge at least 1 call a day, and most of the time 3 to 5 calls a day. I would recommed the PPC program Ken and Steve run, to any new company. And would recommed Applegate to any one thinking of getting into the insulation business.

Thank you again for everything,

Alabama Energy Pros
Michael Cowgill
Donald Cunningham
Kip Martin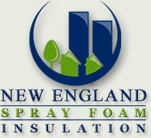 "Applegate training is superb.

All of their trainers have "been there, done that," and are able to answer all questions, practical to technical.

More importantly, we are able to call anytime we run into a problem and get advice. I consider the people of Applegate Insulation trusted advisors; integrity, decency, and commitment to their clients permeates all levels and departments of their company. I recommend them with my highest accolades."

Mark R. Burnett
President
New England Spray Foam Insulation Co., LLC


"The Applegate R Foam combined with the knowledge, training and technical support provided by Jim Ruiz has been well worth the investment. Our 16 foot box truck received its retro-fit and our men were trained to the point of complete certainty on how to handle and operate the equipment in less than 5 days. Even more impressive to me is the fact that now after over a year of service the equipment is still running as smoothly as it did the day it was assembled.

This is largely attributed to the "cheat sheets" and maintenance guidelines that were provided at the time of assembly. Applegate's tech team is unsurpassed in my eyes. I've called at lease a dozen times this year and the routine has always been the same... I CALL, SOMEONE PICKS UP THE PHONE, I ASK A QUESTION AND I GET AN ANSWER, IT'S JUST TOO EASY.

As a primary spray foam contractor I have been looking for a workable solution for those customers who call me wondering what they can do to re-insulate the walls of their existing homes without having to do major remodeling. I'm happy to say that Applegate R Foam has not only met the demands of that market it has also exceeded my expectations."

Sincerly,
James Hottum,
Vice President of Field Operations,
Willliamstown Construction / Superior Insulation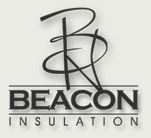 "Applegate R-foam has the best customer service in the business.

The guys are always available to talk through any issues at all times of the day and night. Great guys to work with."

Bryan Northcutt, Owner
BEACON Insulation


"My name is Mark Kohtz. I'm with All Seasons Insulation in Midland MI. We have been working with Applegate insulation for the last 4 years. What we have enjoyed about working with them is the loyalty to their clients being me. They do not go out and recruit everybody in the area to sell their product.

We purchased a injection foam trailer from them about 3 years ago. We were given great training then and have been extremely happy with their support after the purchase. When your're on a job and need help, you can not sit around waiting for answers to fix your problem. I have no complaints about anything they are doing. If there is ever a reason Applegate can get you in contact with me and I would be happy to talk to you in person about my experience. "

Thanks,
Mark at All Seasons


"We just got started with your injection product. We were all very impressed with the training and people in your organization. When we got our equipment home we still needed your assistance, the knowledgeable and timely manner in which your technicians helped us is second to none. "

Thank you, Bret Remick
Nickerson-Remick

"Rob, Jim, & Brian from Applegate custom built my trailer for me that fit my budget. Also, Jim is fantastic at teaching the in's & out's of how to use the equipment, read the foam, and work with different types of siding as well as brick installation. Jim's experience in the industry really pays off.

Rob also provided extensive training for me on how to present the foam. Jim, Brian, and Rob are all very accessible. They always return my calls and they care about my success. I love the support I receive from Applegate insulation. "

Brian Frisbie
Patriot Express Foam Insulation

"Applegate has been a wealth of information and your staff is the best.

We purchased your Latex injection system about 18 months ago and the service did not stop at the training site. (The training was comprehensive and your help continues every time we need a little or big question answered).

Your crew has patiently helped us through our challenges and growing pains and we have steadily grown professionally as a direct result. Thank you again for all your help."

Larry Ponziano
Operations Manager
EnergyWiseGuys LLC, Cedar Lake, IN





"The main reason that I love Applegate R Foam is because I trust them.

Aaron and Rob are both men of high integrity and run their business like I do mine. They have protected my business and helped me grow. Applegate R Foam has gone above and beyond anything I have ever experienced in this business. Eight to 10 years ago, I set up closed and open cell rigs for some other large foam companies and, once I was in the business, I found they were not there for me -- the products were very expensive, the training was not thorough and I had to pay them for anything I needed or wanted.

Applegate has, I believe, spent a lot of time on very thorough training. They made sure I grasped the application, both how and why. Applegate has been in business for a long time; they are consistent, reliable and the product speaks for itself (I was once a very reluctant anti-foam guy).

I am available should anyone wish to call and talk to me personally about Aaron, and Rob and doing business with Applegate R Foam.

P.S. I am also a very happy Applegate cellulose customer."

John Moehlman
Owner
Alpha Energy Solutions, Inc.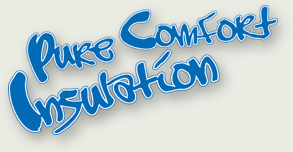 "My company has been using Applegate R-Foam and C-Foam insulation.

I am very pleased with the products and especially the great customer service.

Applegate foam is an outstanding product to work with. Their customer service is always available to me at all hours and is very helpful!"

Pure Comfort Insulation
Jim Strohl


"I first visited Applegate's facility to get some product information. Since that time I took a brief training course that was very helpful and is a must for any insulation contractor.

I also have been using Applegate's R-Foam product and I can say that I am very pleased. As for the tech support and service from all of the staff at Applegate I am blown away at the level of knowledge, professionalism and service they provide day or night!!!!

I have never been so pleased with any other supplier. Thanks again Applegate!!!!!!!!!!!! "

Dan Stomber Jr
Wallbond Insulation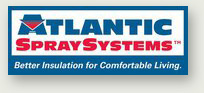 "I've found Applegate R Foam to be one of the most diversified products for closed wall cavity retrofits, and Applegate's experienced tech support has been very helpful along the way.

I would recommend them to anyone who enjoys working with a well organized, experienced company! "

Art Mowry
Atlantic Spray Systems


"Over the last two years we have been using Applegate Insulation products, the sales, customer service and tech support has been outstanding!

Adding Applegate R Foam to our product line has helped diversify and increase our sales in a competitive market. "

Bryan Limanen, Owner
Premier Insulation Company, LLC
picfoam.com
Applegate R Foam | America's High-Technology Superinsulation Manufacturer | © 1978- | Privacy Policy

"For every house is built by someone, but the builder of all things is God." Hebrews 3:4