Spray Foam Equipment |
Cutting-Edge

Technology |

Budget

Price

Break into the Spray Foam Market -

Affordably

Whether you are just starting out, or have decided to focus on the massive retrofit market,

we have the equipment and financing you need to be successful in today's market.

To be successful in the retrofit market, a company has to focus on which insulation upgrades will give the consumer the most 'Bang for the Buck'.

Where is the most Bang-for-the-buck?
Air sealing foam + blown-in insulation
Ease of install

1 or 2 man job
Small truck

Old home market
Applegate Training is the most comprehensive training in the industry, period. Our training includes the SPFA Heath & Safety Certification and is PPE Certified.

What could possibly be better than that? It's FREE.

Our RTF Spray Foam Systems delivers the best Bang for the Buck.


Need For More Spray Foam Contractors
Market
Potential

Consumer demand to cut energy bills is growing at an accelerated rate.

Applegate® Spray Foam is specifically designed to meet the growing need with entry-level spray systems that provide rapid, cost-effective upgrade opportunities for both the consumer and Insulation Contractor.


How big is the potential end-user market?

More small project business than current SPF applicators can even handle in the next 20 years!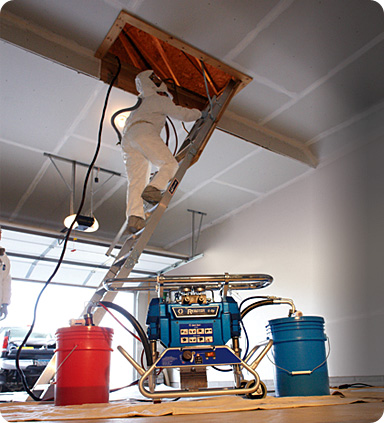 Need For More Spray Foam Contractors

Potential market of homes
Needing improvement:
86,000,000
Success at 2% potential:
If 1 E-8p system can complete 2 homes/week and works 52 weeks = 104 homes /year
1,720,000
Completing just 2% of homes over three years would take:
5,513 systems
The SOLUTION: Graco Reactor E-8P
Features and
Benefits
Lower cost of entry for insulation contractor
Expands spray foam market with new channel
Global 'small vehicle transport' solution
Portability
Unit weight less than 96 lbs. (<44 kg)
A & B sides provided in spill-proof 5 gallon pails
Ease of Use
Simple interlock controls for on-ratio performance
Dedicated system for large market niche
E-8p will not compromise current product family
"Green Job" solution for home energy marketplace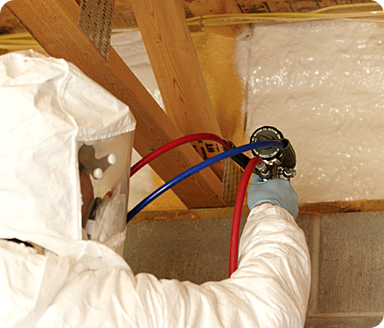 Applegate®

Spray Foam Package

Prices
Basic
Package
$ 18,895.00
Turn-Key Starter Package
$ 25,107.00
Item Description
*Prices Subject To Change
*Prices Subject To Change
Graco E-8p Reactor
Fusion AP Gun
1 Day of Training in Michigan
Heated Hose
Gun Cleaning Tool Kit
$250.00 value
Starter Bucket
One Man Breathing Air System System
with 50 feet of hose and extra full face air mask for helper
Graco Fusion AP Gun Spare Parts Kit
Extra Mixing Chamber, O-Ring Kit and Gun Screens, A side check valve and A side seal
3.5 cfm Minimum - 110v Air Compressor provided to run Graco Guns
PPE Kit
Cart
Easy

as

1-2-3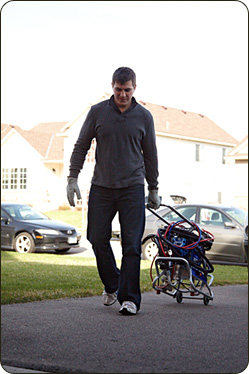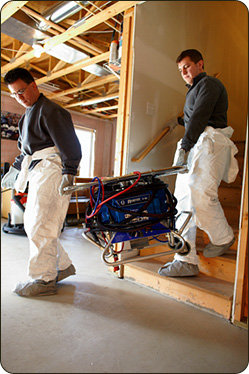 Financing for
you

and your

customers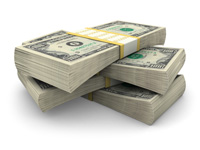 We have financing available to help you in purchasing your equipment and foam so that you can get started now, so you won't lose out on this profitable market this winter.

We also have financing to offer your homeowner customers, even 12-months, no payments, same as cash. You really need to offer your customers a financing plan if you are going to be successful in the retrofit insulation market.

We have that plan for you; a plan with many options that will fit all customers.
You have questions?
We have answers
Call us anytime at 855-949-2775 or use our confidential Contact Form and we will reply quickly with the information you need.


Applegate R Foam | America's High-Technology Superinsulation Manufacturer | © 1978- | Privacy Policy

"For every house is built by someone, but the builder of all things is God." Hebrews 3:4