Commercial

Injection Foam Insulation | Cost Effective | Fire Rated
Injection Foam (C-Foam)
C-Foam Injection Foam Insulation for Masonry Walls

Applegate C-Foam Insulation is your cost effective answer for insulating Concrete Masonry Unit (CMU) walls. (C-Foam has proven to cost less to install than Rigid Foam Insulation Board.)

C-Foam allows buildings to be completed faster by using a high-speed installation technology which uses compressed air to ensure that the insulation flows throughout the wall unit filling voids and otherwise difficult to insulate spaces.

Mixed on site using a 2-part system that combines a unique spray-dried polymeric resin with a foaming catalyst ensures the highest quality pre expanded foam available on the market today.
C-Foam
Installation
Can be installed two ways:

Injected into Top of Block; No drilling
Side-fill injection through 5/8" Holes

Can be completed as soon as block is layed
Does not interfere with other construction schedules
Does not damage walls
Clean, Quick application
Easy Clean up
Where

can C-Foam be used?
Strip Malls
Box Stores
Churches
Schools
Hospitals
Fire Houses
Foundations for New Homes
Anyplace New CMU is being Built
C-Foam is
Building Green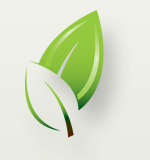 Applegate C-Foam is made from environmentally safe nitrogen-based organic polymers.

Our C-Foam Insulation is non-toxic and contains no petrochemicals, CFC's or harmful solvents.
C-Foam is
Class A

Rated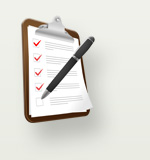 C-Foam is a Class A building material that meets or exceeds all testing requirements of current building standards.

If you need more information on testing please contact us today!
C-Foam is
Highly Effective
R-Value per inch:
4.92/inch @ 25°F mean temperature

R-Value of 8" CMU Wall:
9.0-10.0 Injected into 100lbs/ft³ block

R-Value of 12" CMU Wall:
12.0-13.0 Injected into 100lbs/ft³ block

Applegate's pre-expanded C-Foam will not damage or stain CMU Walls.
Let's compare Applegate C-Foam Insulation with our competitors


Fire Rating
Class I
Class II (B)

1

Class I
Class I
Class I
Flame Spread
25 or less
75 or less
25 or less
25 or less
25 or less
Smoke Developed Index
450 or less
450 or less
450 or less
450 or less
450 or less
Low Formaldehyde Content (less than 0.25%)
Yes
No
No
No
?
R-Value of Foam
4.9/inch @ 25° F
4.6/inch @ 25° F
4.9/inch @ 35° F
4.7/inch @ 35° F
4.8/inch @ 35° F
Acoustic Properties
STC 53-56 in 8" CMU
STC 52 in 8" CMU
STC 53 in 8" CMU
STC 52 in 8" CMU
STC 53 in 8" CMU
Shrinkage in CMU Wall
Less than 0.5%
Less than 2.0%
Less than 1.0%
Less than 1.86%
0.5% to 1.5%
Notes:


1 - ICC-ES Legacy Report 2319, 4.2 Surface Burning Characteristics, @ 2.4" Thick
C-Foam

Documentation
Financing for
you

and your

customers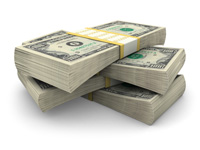 We have financing available to help you in purchasing your equipment and foam so that you can get started now, so you won't lose out on this profitable market this winter.

We also have financing to offer your homeowner customers, even 12-months, no payments, same as cash. You really need to offer your customers a financing plan if you are going to be successful in the retrofit insulation market.

We have that plan for you; a plan with many options that will fit all customers.
You have questions?
We have answers
Call us anytime at 855-949-2775 or use our confidential Contact Form and we will reply quickly with the information you need.


Applegate R Foam | America's High-Technology Superinsulation Manufacturer | © 1978- | Privacy Policy

"For every house is built by someone, but the builder of all things is God." Hebrews 3:4